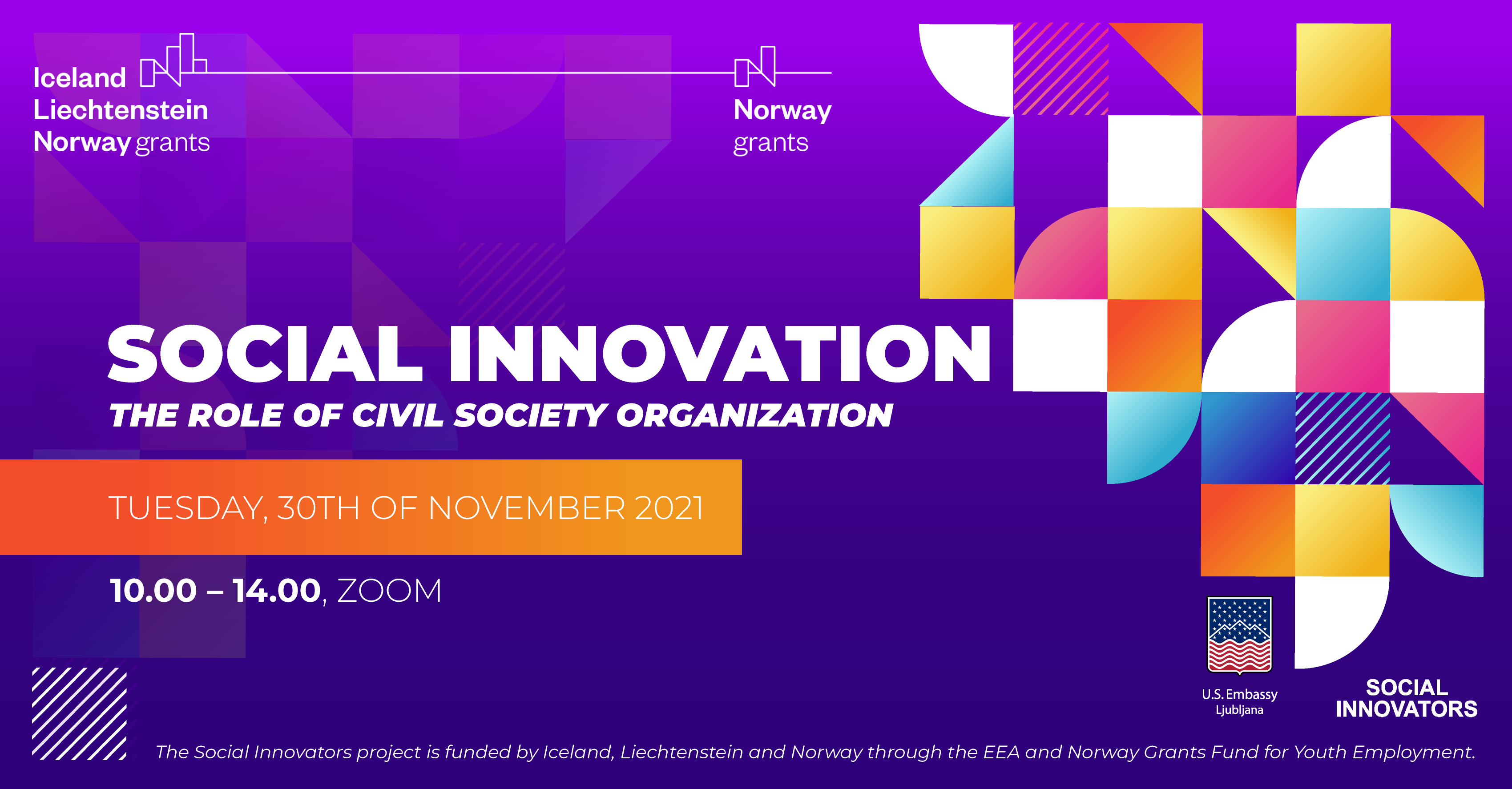 REGISTRATIONS ARE OPEN: SOCIAL INNOVATION – THE ROLE OF CIVIL SOCIETY ORGANIZATION ONLINE CONFERENCE
Recent health crisis, the limits of the market and the state to address important social challenges, using conventional wisdom and traditional approaches, global challenges that are first and foremost threats, the need of traditional business to reconnect with society and to adopt more socially accepted behaviours and transition from an industrial to a knowledge and service-based society, call for a change in the way we act.
The complex issues that organizations and sectors are not able to face on their own are accumulating, thereby increasing the need to develop new roles within and between social sectors.
According to the OECD The Innovation Imperative, new sources of growth are urgently needed to help the world move to a stronger, more inclusive and sustainable growth path. Social innovations have therefore become attractive to policy-makers and are a key element of the European vision for future decades.
Social innovation does not belong to any particular actor or sector. Rather, it can occur in all, and especially in overlapping sectors.