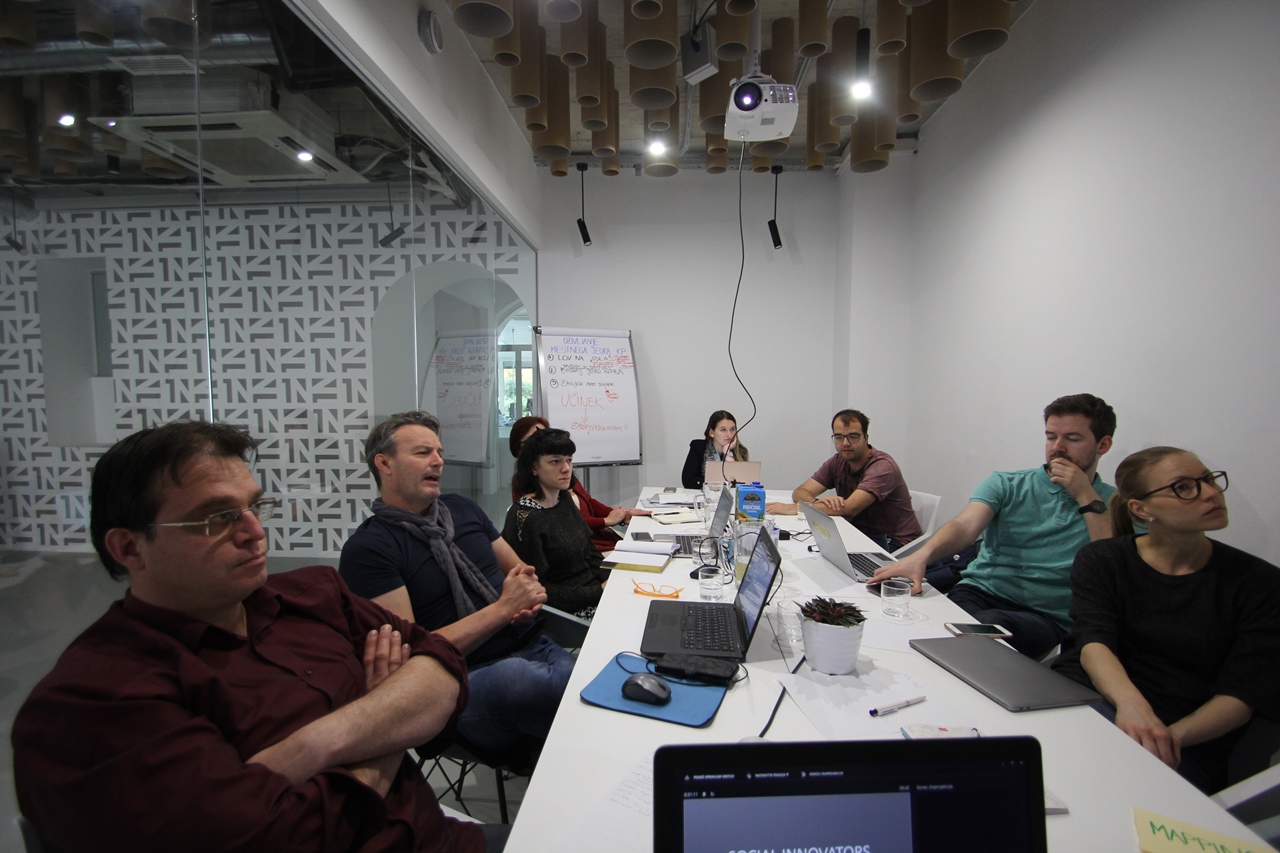 Social Innovators partners meet in Koper to define the next steps of the project
From 27th to 29th of May, partner organisations developing Social Innovators met in Koper, Slovenia, to discuss the next steps of the project. The meeting was hosted by PiNA and joined by representatives of National Management School (Bulgaria), Youth Initiative for Human Rights (Croatia) and Østfold University College.
Throughout different interactive activities, the partners thought about the future of the project and its activities, that still need to be done in order to successfully implement wanted results. The partners also brainstormed about the importance of social innovation in several sectors, with an emphasis on the NGOs, and talked about the ongoing research, mapping and baseline study and training programme, that will be created during the four-year-long project.