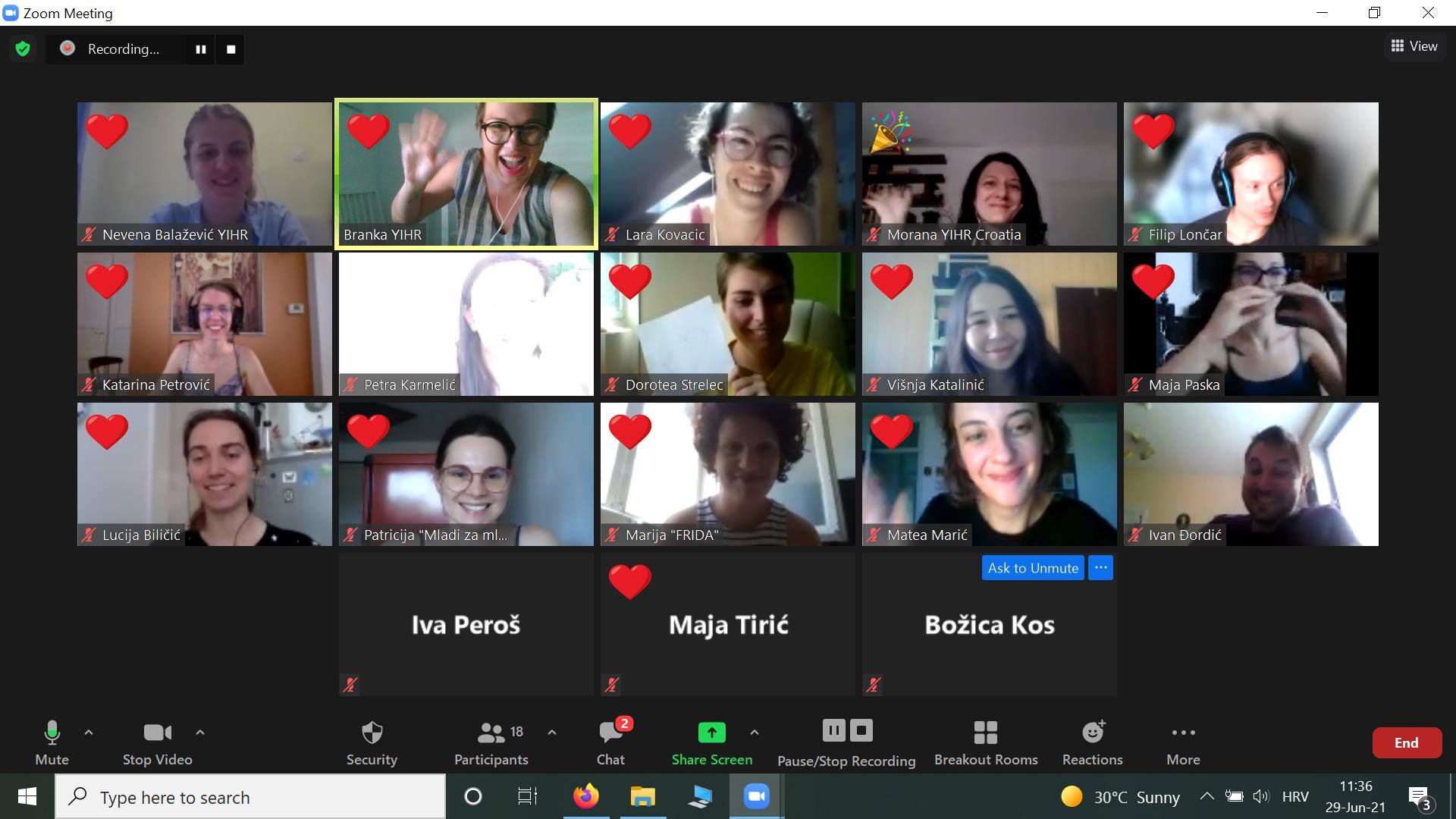 The first generation of young people from Croatia successfully completed educational program 'Social Innovation Practitioner'
At the beginning of July, a total of 31 young people between the ages of 21 and 30 from the final years of social sciences and humanities in Croatia and those who were not working in the field of their expertise at that time, completed a free online educational program 'Social Innovation Practitioner'. This pilot program, originally planned to be held live, was due to COVID-19 circumstances successfully conducted via Zoom platform continuously from April, each Tuesday and Thursday from 9.30 to 13.30.
Young practitioners completed over 150 online working hours within the program. The project aimed to bring the process of creating social innovation closer to young people and to enable them to present their elaborated ideas to other colleagues and the expert jury on the final day of the program.
Through five modules, participants acquired theoretical knowledge, and then the specific skills and attitudes needed to create their social innovations. In that process, they were mentored by facilitators and lecturers from the Youth Initiative for Human Rights, in cooperation with experienced external lecturers, experts from the private sector and civil society, who held presentations on research methods, design thinking, all steps of project management, project development, communication and advocacy strategy. The emphasis throughout the program was on teamwork, but before the start of each new module, short individual tests of knowledge were taken by each participant as a kind of self-reflection on the acquired knowledge for each of the thematic units. As the entire program was held online, interactive digital tools such as Mural, SurveyMonkey and Mentimeter were used for better interaction with guest lecturers and also for easier communication within the teams.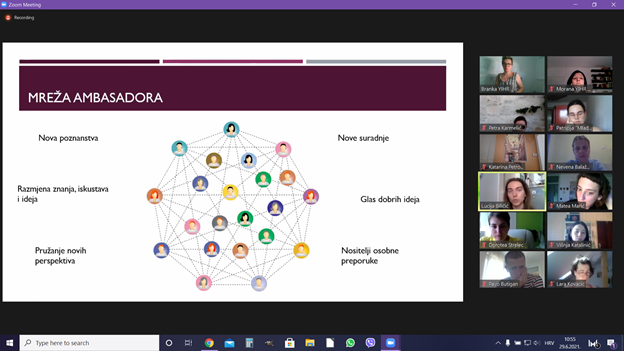 After the introductory module and the acquisition of basic knowledge about social innovations, intensive practical teamwork in small groups followed. Participants identified problems to work on according to their areas of interest and then started developing their innovations. Topics that the groups in this generation decided to address were: mental health of young people, a project management program for youth, recognition of online sexual violence, addressing the reputation of civil societys organizations via training in digital marketing through volunteering of young people in NGO's, reviving the cultural and social life of young people from a Croatian city that was affected by an earthquake and empowering youth from Croatian islands to activate and engage them in their local communities.
As part of the program, the teams also had homework, which they would then go through together in a large group at the next Zoom meeting. In this way, the groups actively listened to the ideas of colleagues and learned from each other through the feedback received for their work. This was also an opportunity for them to practice teamwork and learn to work in a group without the supervision of trainers, to develop not only the skills needed to work in a group but also proactivity and time management. In order to strengthen the skills needed for the more complex parts of the project process and to receive more specific advice, the teams had the opportunity to have additional consultations with the visiting experts or the program managers. The whole process of working on the ideas lasted until the final 'Pitch' session in which six teams presented their social innovations to an external jury of experts.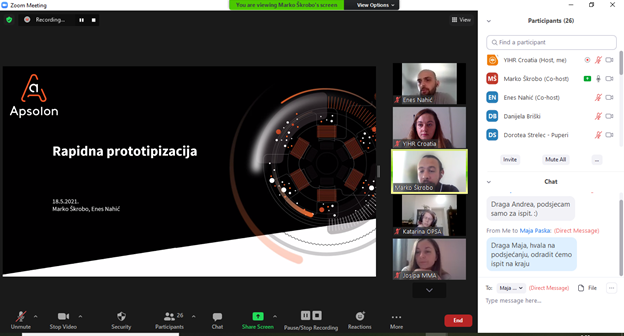 At the end of the program, practitioners filled out evaluation questionnaires about the program, and one-third of them will certainly continue to work on their social innovations, while half of them are considering doing so. Almost all participants stated that the program was useful for them regarding their future employment and that the program exceeded their expectations. The pilot project proved to be extremely successful and attractive for young people living in Croatia, even though it was held online. Very positive evaluations from the participants and almost zero-dropout demonstrated that even though the program was very intensive, it is possible to create social innovations in online work bringing together people from all over Croatia. All participants were very satisfied with the fact that they could work together with people from different cities and smaller communities on islands throughout 3 months and share knowledge and experiences. The call for a new generation of participants in Croatia will be announced this fall. Follow us on Social Innovators Hrvatska Facebook page.