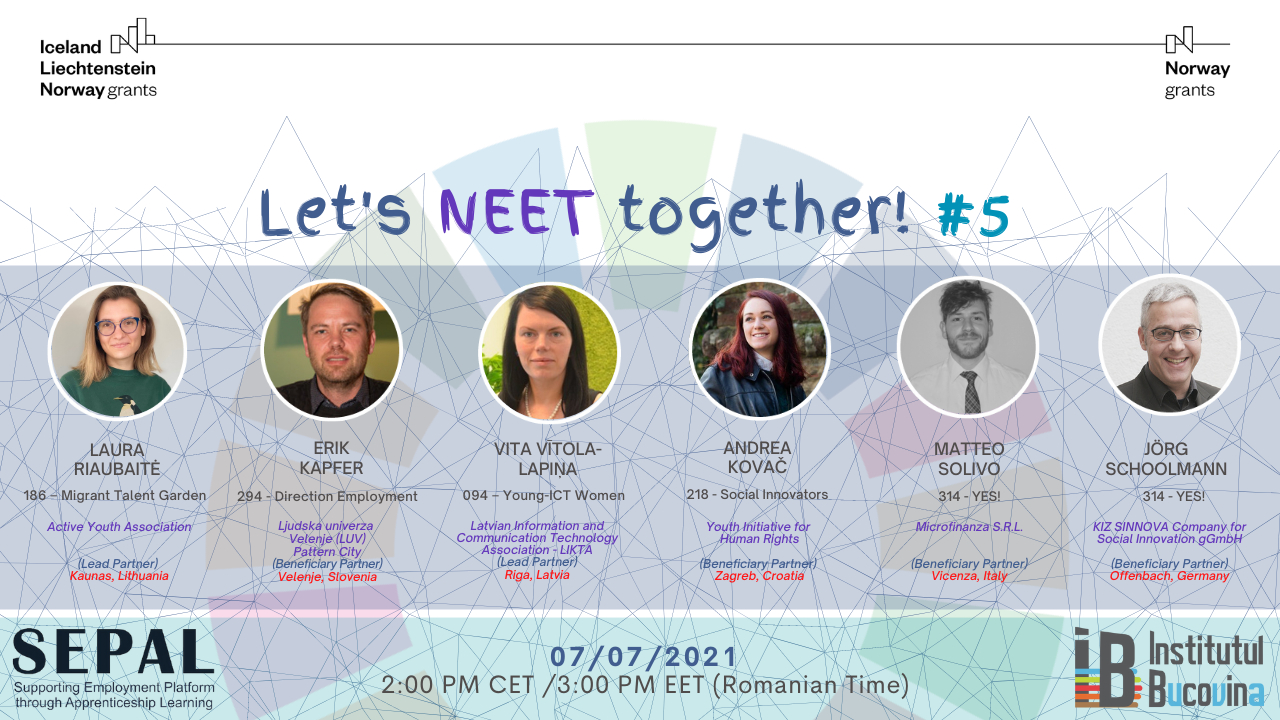 The Social Innovators project presented at the international webinar 'Let's NEET Together!'
At the fifth and last in a series of webinars titled 'Let's NEET Together!' organized by SEPAL Project from Romania, on July 7, 2021, we had the opportunity to present our Social Innovators project as one of 25 projects funded by Iceland, Norway and Liechtenstein through the EEA and Norway Grants Fund for Youth Employment in the first call for projects (Active Youth). The presentation was held by the Youth Initiative for Human Rights. Except for Initiative, four other innovative projects for the inclusion of young NEETs were also presented during the webinar.
Partner organizations and topics of their projects:
The event was followed by 43 unique users from 12 countries.
You can watch the whole webinar on this Facebook link.