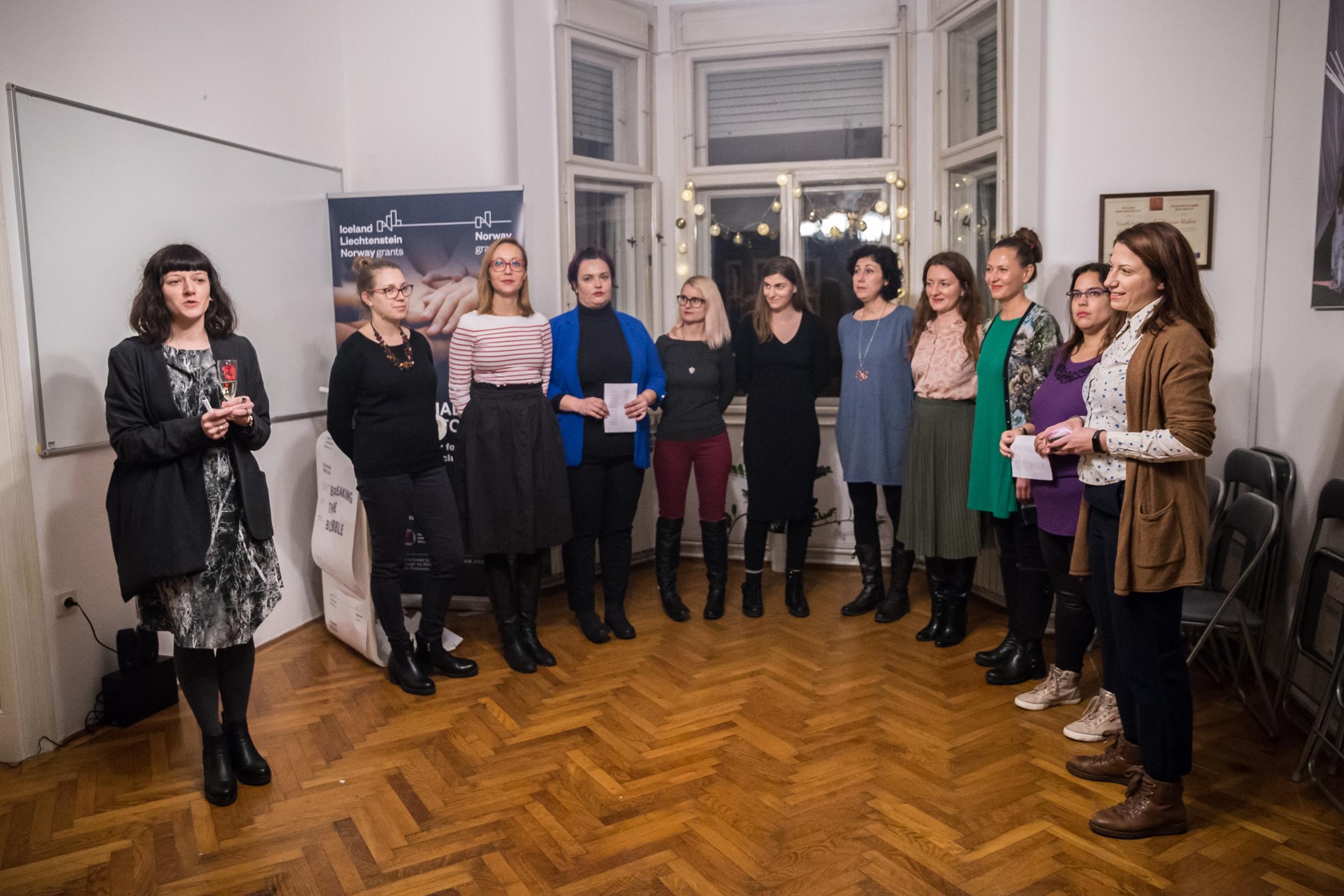 YIHR.hub LAUNCHES!
The YIHR.hub at Đorđićeva 8a (Zagreb), a new space dedicated for civil society organisations, informal citizen initiatives and others free of charge was officially launched on November 28.
The celebration was twofold: together with the hub opening, the Youth Initiative for Human Rights also celebrated its 11th birthday. More than 100 CSOs, media, and college staff and students attended the event. The report from the event (in Croatian) in Novosti journal can be read here. The hub opening and the Social Innovators project was also covered on a radio show on Yammat (in Croatian – listen to it here).
The YIHR.hub opening started with the Social Innovators project presentation. The presentaton also included a short overview of other project activities complementary to the hub such as the CSO Apprenticeship model and a new educational programme focused on the topic of social innovation. After the Social Innovators project presentations, the Youth Initiative for Human Rights hosted a panel "Deconstruction of Social Innovations – the return of the underrated!", moderated by Nikola Puharić. The panelists were Gabrijela Ivanov (K-zona, FierceWomen), Tena Šojer Keser (Netokracija), and Eugen Vuković (Zelena akcija, Biciklopopravljaona). The panelists shared their formative experiences in civil society organisations and the IT sector, discussed the potential for social innovations, and shared their perspective on activities planned within the Social Innovators project.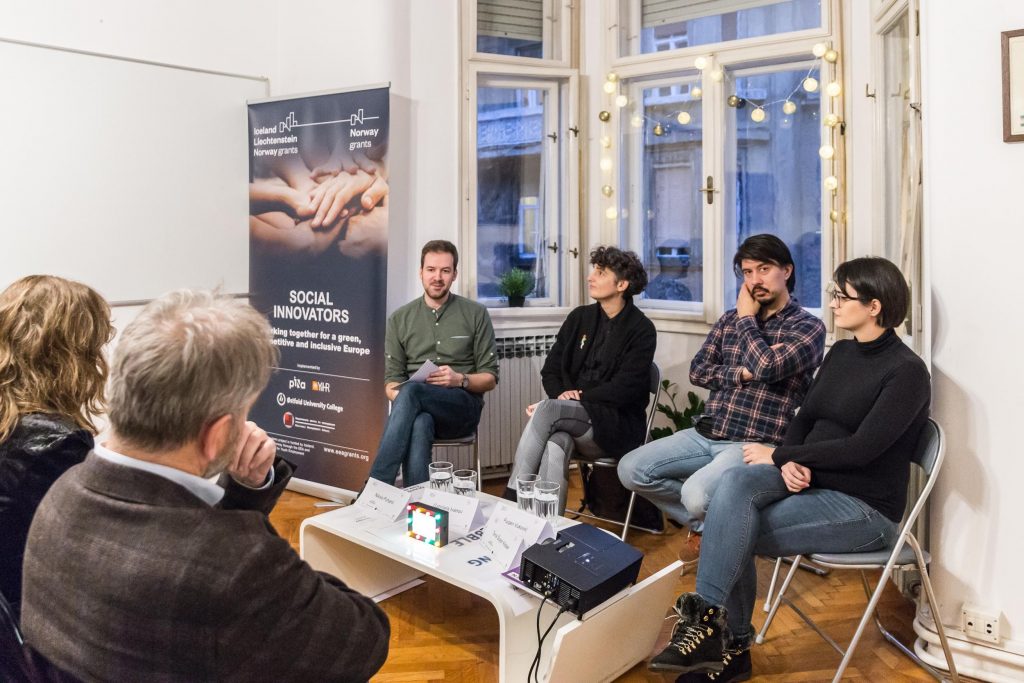 The dinner was followed by the music programme performed by the Domaćigosti choir, which served as an opening for the Initiative's birthday celebration. The Youth Initiative for Human Rights thanks to all our associates, friends, supporters and volunteers, as well as all others who attended the event.
Follow the YIHR.hub events and other Social Innovators activities on Social Innovators – Croatia Facebook page.